The holiday season may bring about the rush to buy gifts for the kids. Most parents will be planning to buy new toys as fitting presents. But some of us may not always have the idea of what kids will want to have for toys this season. To help serve as a guide, here are some of the top toys for boys for the year 2014.
Magformers Magnets In Motion
One of the hottest toys for 2014, boys would love the building features that this toy will offer. This building set provides building pieces that will allow kids to build unique contraptions that are powered by gears and a tiny generator along with a remote control. The Magformers Magnets in Motion helps teach the boys some basic engineering principles. Ideal for kids from 6 years old and above, this toy set is available at Amazon for around $147.
Syma S107G 3.5 Channel RC Helicopter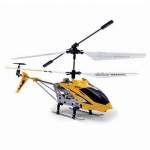 Boys love to play with flying machines. That is why toys like the Syma S107G 3.5 Channel RC Helicopter will always make the boys excited. RC helicopters are relatively easy for kids to master compared to RC planes. It may also require a smaller area to play with, although flying it outdoors is most certainly recommended. Flying this RC helicopter may require some adult supervision. That is also why it is recommended for kids above 14 years of age. It is available at Amazon for $18.
LEGO+ Minecraft Set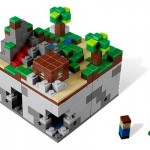 Many kids have become quite accustomed to playing Minecraft. In fact, many of the boys are crazy about them. Their popularity has enabled LEGO to create building sets based on the game. With the LEGO+ Minecraft Set, kids can start constructing their own biome in the real world instead of the virtual one. Kids can also start building and collecting other biome building sets in the same series to start constructing their very own Minecraft world. Parents can buy the LEGO+ Minecraft biome sets from Amazon starting from $35 and above.
The Amazing Spider Man 2 Giant Web Slinger Figure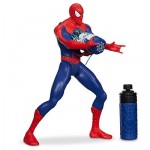 Boys love action figures, especially that of their favorite superheroes. The Amazing Spider Man is always on most boys' lists of favorite super heroes. Give your boy this Amazing Spider Man 2 Giant Web Slinger Figure for Christmas and see his face instantly light up. It is not just a typical action figure but one that blasts Spidey Web Fluid or water by pressing a button found on the action figures back. This 14-inch superhero action figure is ideal for kids from 5 years old and up. It is available at the Disney Store for $30.
Stomp Rocket Jr. Glow Kit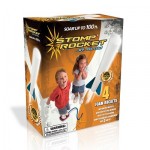 This toy is ideal for kids who seem to have boundless energy around the home. The Stomp Rocket Jr. Glow Kit can be launched high up in the air with the help of compressed air that kids can produce by stomping on the special launch pad. It is a kid safe, rocket that kids will have fun trying to get airborne. The Stomp Rocket Jr. Glow Kit is available for around $12.
Image Sources: Amazon, Disney, Lego