Toys are not totally just the realm of young kids and teens. There are toys after all that are designed with adults in mind. But toys that both adults and kids can share some fun with together are probably best. Aside from the likes of video and board games, adults and kids can also have fun playing with toys like the new Melbits POD Virtual Pet Toy.
The Melbits POD Virtual Pet is one toy that you and your kids can have fun playing together. It is a virtual pet that you can take care together using the powers of your portable device and augmented reality. You can consider it as a modern version of the classic Tamagotchi. There are some challenges you need to accomplish to hatch as well as take care of your Melbits POD Virtual Pet.
First off, you may need to hatch your virtual pet from the Melbits POD with the seed you can get from the virtual world. The POD comes with temperature, light and motion sensors that you can use to hatch your mystery virtual pet, depending on the challenges you need to complete. Once a virtual pet hatches, you can then send it and take care of it from the virtual world of your smart phone.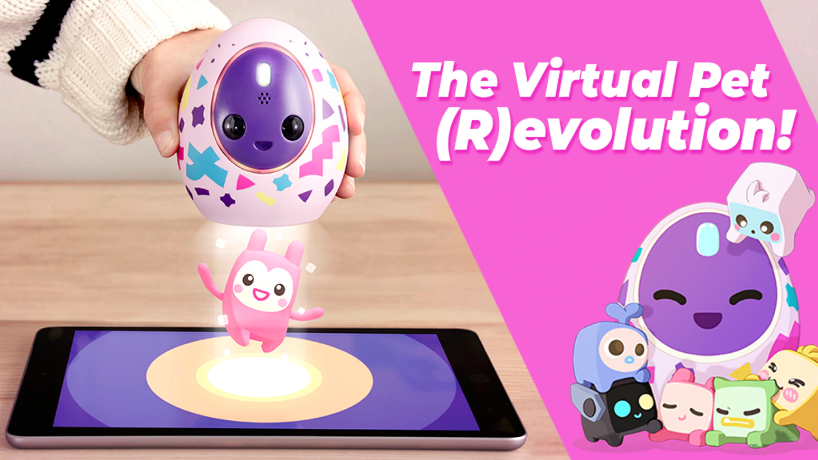 There is a wide collection of virtual pets you can try to take care along with your kid. You can check out many options for taking care of it, with many different ways to customize your pets. With augmented reality, you can even send your pet into the real world through your smartphone or tablet display.
There are other possibilities you can enjoy with the Melbits POD Virtual Pet together with your kid. It can help kids to spend time away from the computer screen. It encourages them to have a different real world interaction with their portable device using the Melbits POD Virtual Pet.
This high tech toy is now available for pre-order on Indiegogo for 75 Euros or around US$81.
Image Source: Indiegogo