Our next door neighbor learned that my twins are into sticker pads. Days after my kids went to their place and play with their pool, she sent us a brand-new sticker pad, saying her child had way too many of them. The gift was a Melissa and Doug Vehicles reusable sticker pad, which costs $6.99 on Amazon.
This extra-large sticker pad has reusable stickers, meaning my kids can peel them off and reposition them however they like without having to worry about ruining the play surface. The Melissa and Doug Vehicles sticker pad includes five colorful backgrounds and over 165 cling-style, repositionable stickers. Even the background scenes are removable, ranging from airports, roadways, harbors, railroads, and construction sites.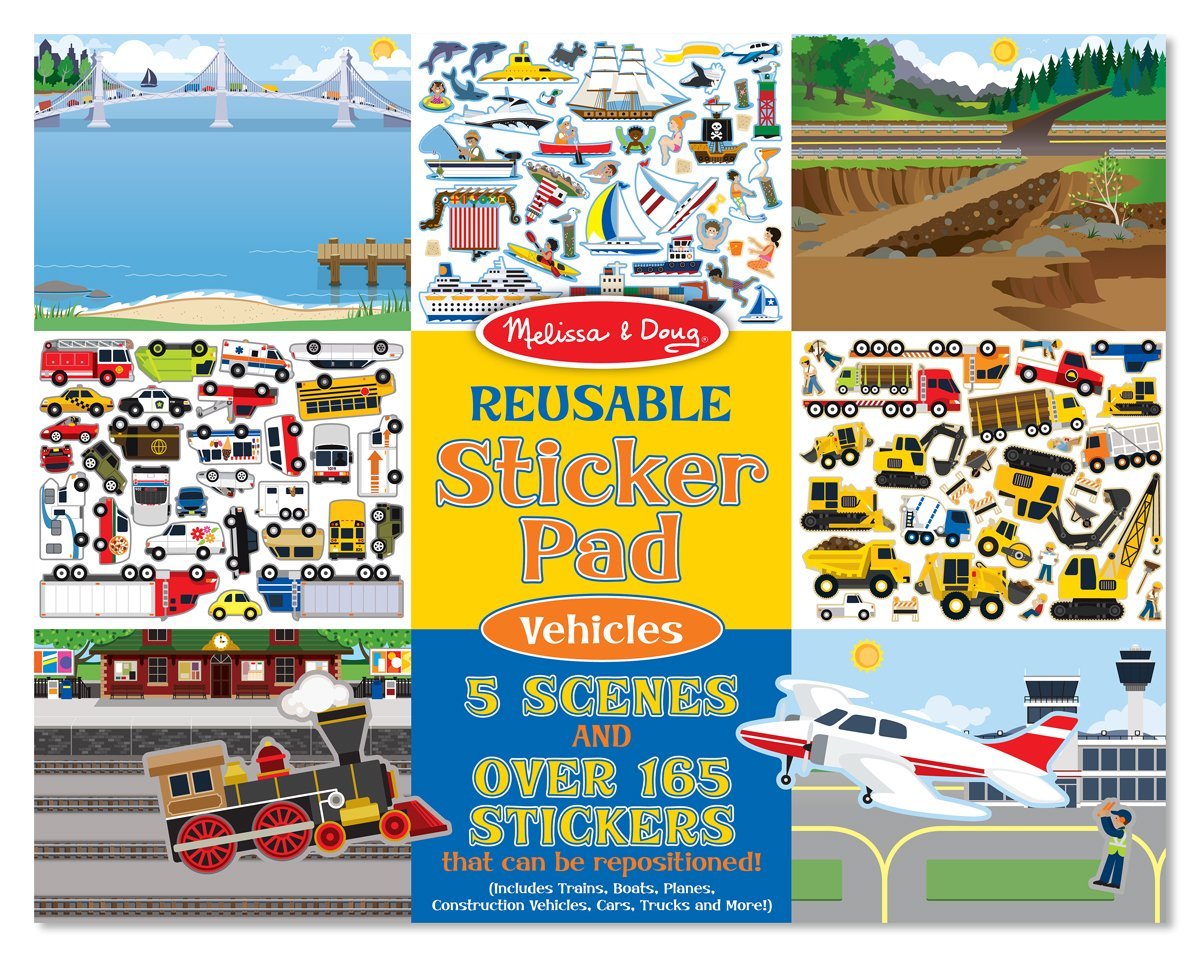 I personally recommend sticker pads for young kids because it promotes fine motor skills and creative play. And since the stickers are reusable, my kids have more time recreating each scene according to how they envision it.
And if they are bored with sticking it on the play mat, I would not have to worry if the kids decide to place the sticker on walls and windows since I can easily pull them out cleanly and put it back again to the sticker pad.
Parents who have purchased Melissa and Doug Vehicles reusable sticker pad have also ordered other similar sticker pads from Melissa & Doug such as Make-A-Face and Jumbo.