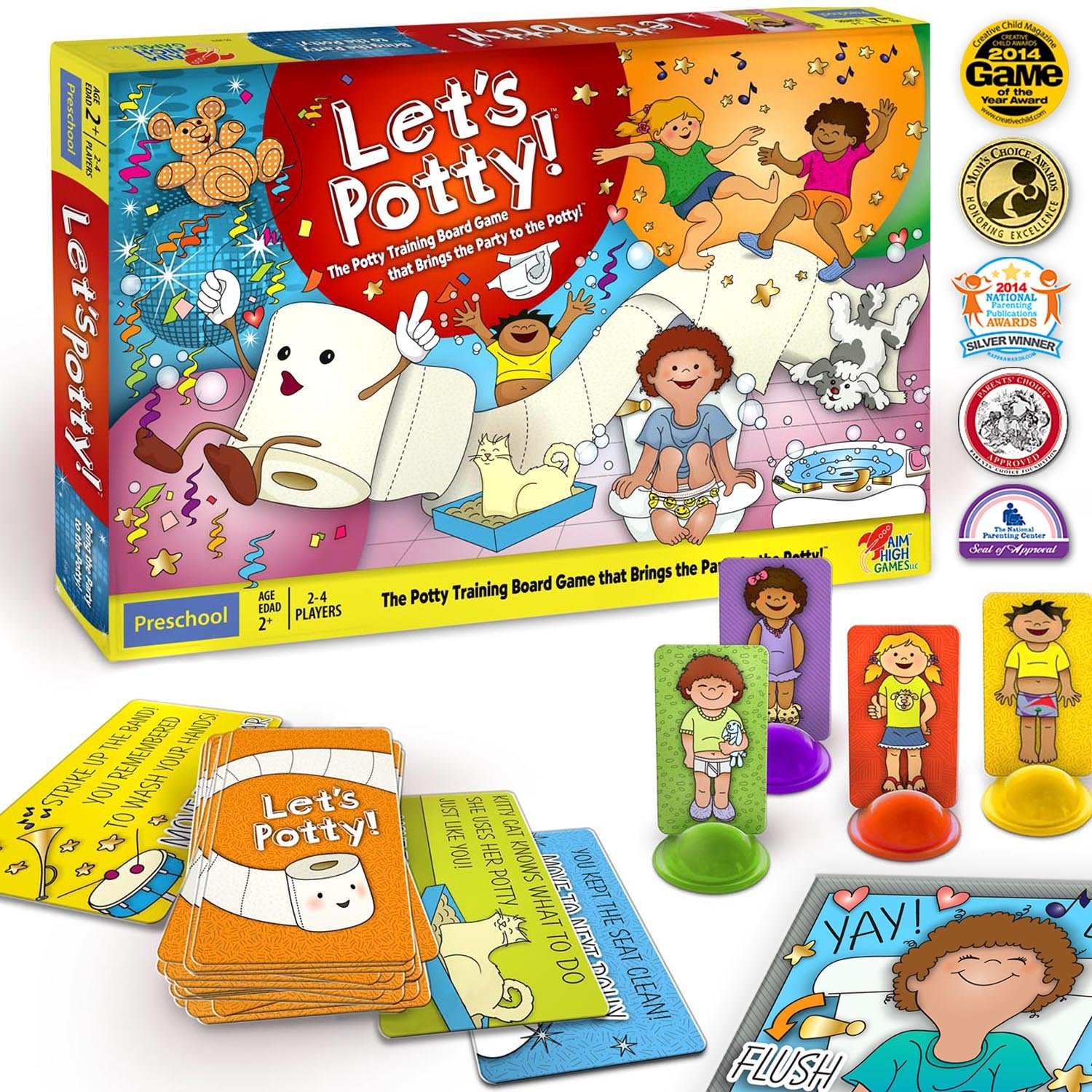 This game is geared towards learning about potty and little rhymes seem to help. It teaches taking turns and stop and listen. Until your little one gets use to how to play, like training, you need to repeat and be patient. The game doesn't take long to play, which is perfect for this age, but it hasn't changed anything with a parent's struggles of convincing their child to use the potty.
If your child has never played a game, this would make a good introduction to board games. The game comes with four toddlers card board tokes for markers. Two girls, two boys, with happy faces and each its own color, (red, purple, yellow, & green). The board has a roll of toilet paper starting the beginning and leading to the end where a child is on the potty, you move along the roll of paper. There are only three options, move to the next star, rolly (roll of toilet paper character), or no move. Simple, not overwhelming for little ones. Example of card: "You didn't need any help, you pulled your pants up all by yourself" "Move to the next star". The sturdy cardboard cards are nice size for toddlers hands. The cards will have a picture, but children still will need help to know where to move, some of the cards have a picture of stars or rolly which are helpful, wish all were like that for the little ones to know when they draw their own card. Example of a Stay here card, "Uh-oh. Your pants look droopy next time use the potty to make a poopie".
It is a great first game that's well made. The graphics are really great. The cards are thick and large so they don't get ruined during play time, and the children are always engaged because they want to touch the cards and look at the pictures. The rhymes are really funny, and appeals to 3 year old humor. There are a lot of bright and cute images on the game board as well, and that's another draw for the kids as they love to look at information visually.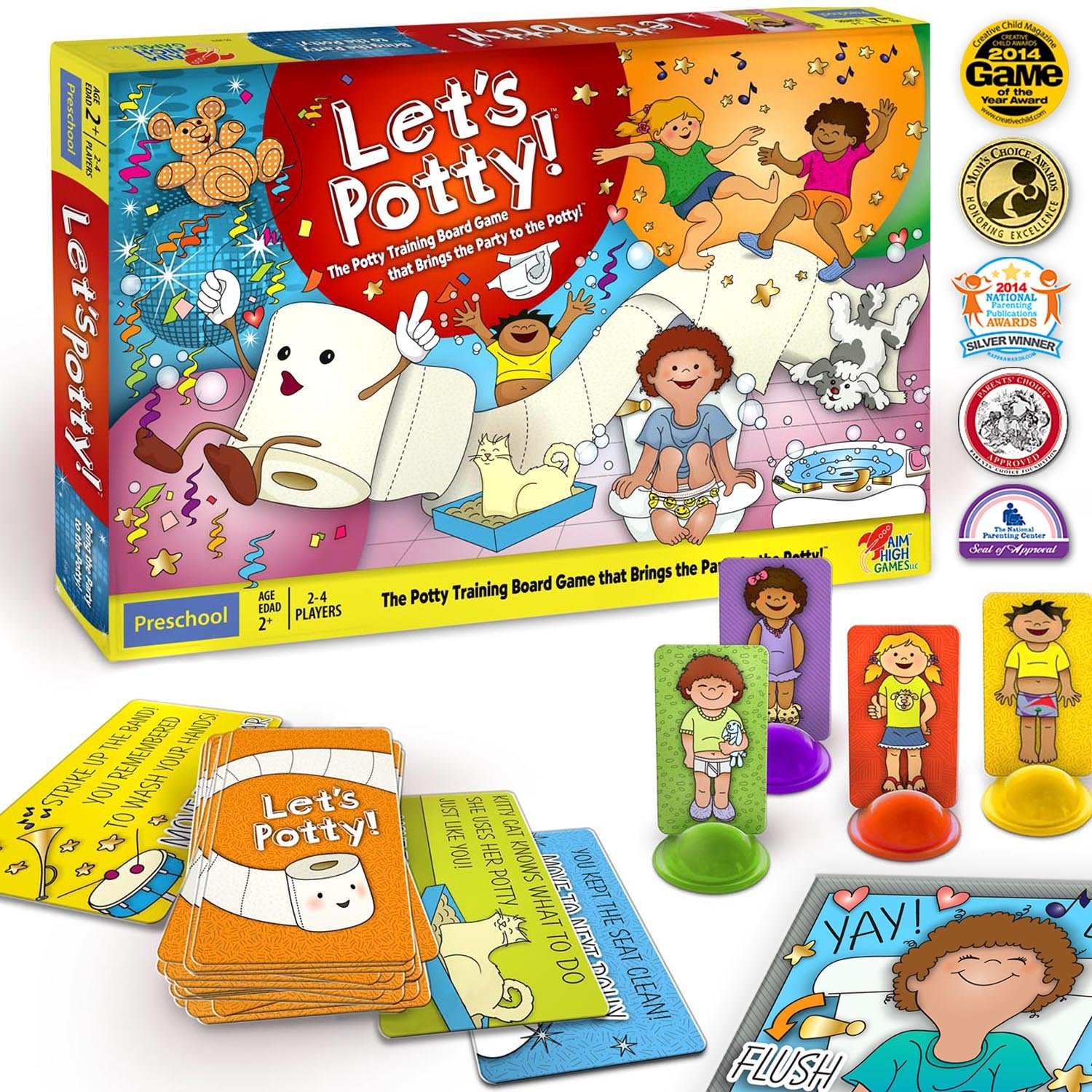 The game itself is really simple, you pick up a card, read the rhyme and move your little guy down the board. Everyone wins in the end, the object is not to compete with each other but to reinforce potty awareness.
It bears to repeat that this game is a tool to help bring more awareness to this area of development and growth.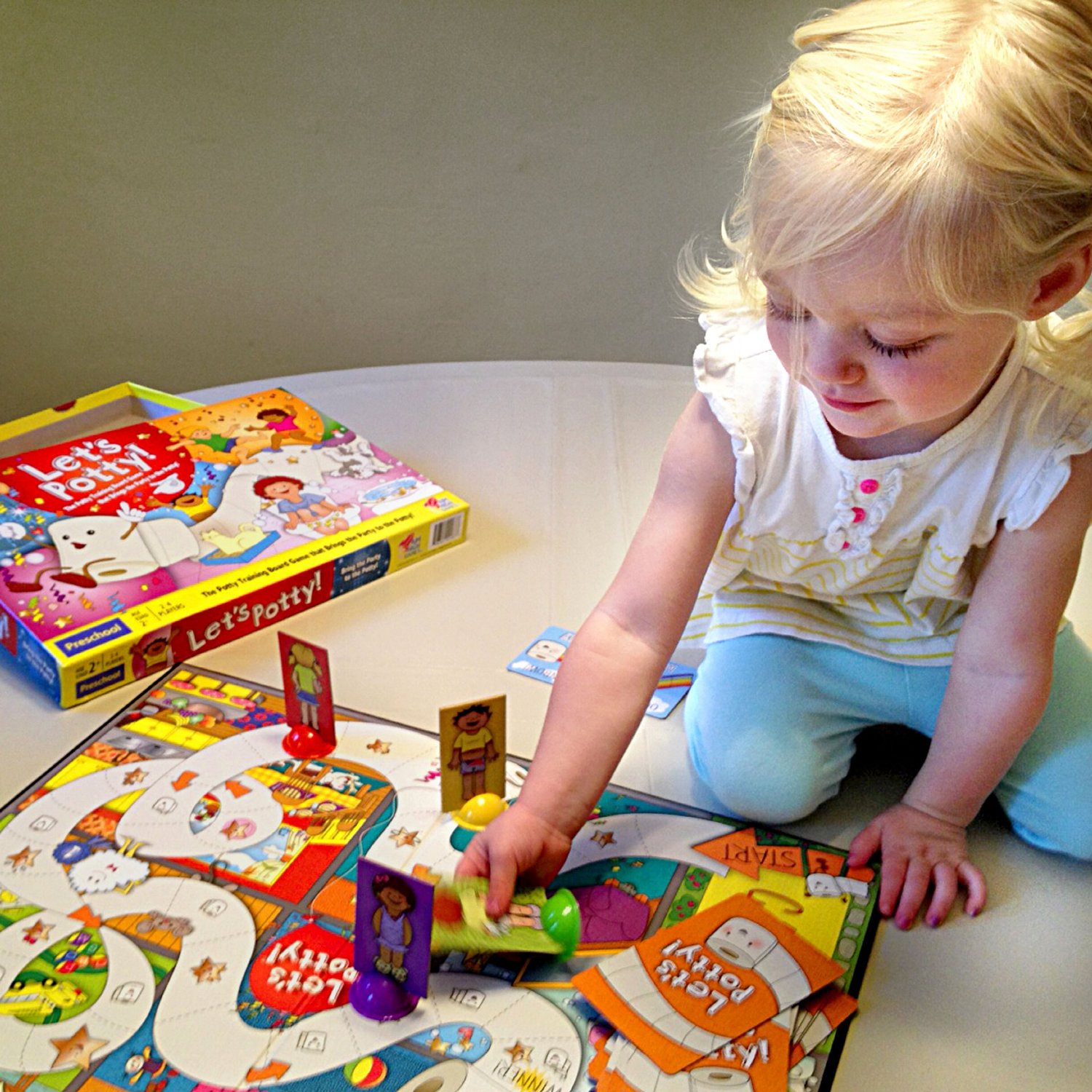 How to Play:
Follow the toilet tissue trail through the house to the potty. Along the way, experience the language, the etiquette, and the pride of making it "in time." Your guide will be "Rolly" the toilet tissue roll!
• Have each player choose a character
• Place characters on start
• Decide which player will go first
• Pick a card from stack and read aloud, following instructions
• Each player follows the toilet tissue path to reach the potty
How to Win:
Everybody wins! Everybody plays until they reach the potty!
Contents:
Contains 1 gameboard, 4 game pieces, and gamecards.