As babies become toddlers, they begin to discover that they can do a lot of things while using their hands. As they discover how to control hand movements, kids learn to explore and develop their sense of touch. One way you can help them in this area is by providing toys that help encourage movement. The Rainbow Arches Stack and Play Is a good example of that.
The Rainbow Arches Stack and Play is a set of seven arches that kids can try to stack one over the other. Each piece is unique and comes in different bright colors. When stacked together the right way, toddlers can form a rainbow. Further exploration can help the kids discover different creative ways of stacking them together or in separate groups.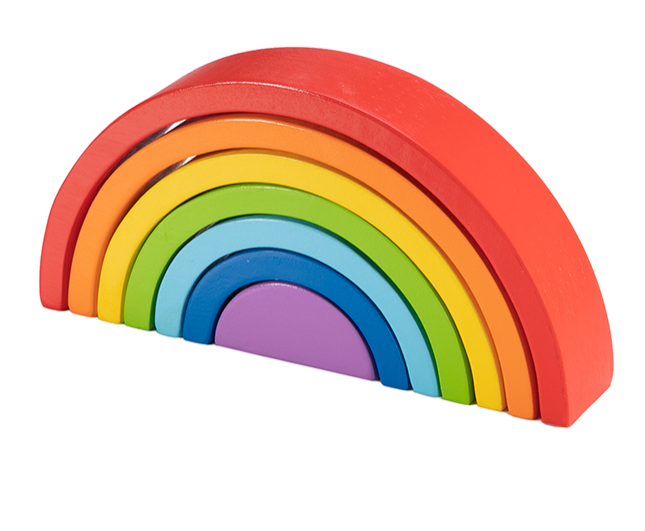 With the Rainbow Arches Stack and Play, the important thing is that kids start to develop their fine motor skills as they learn the different ways of moving and stacking each piece. The toy set also helps kids develop their spatial reasoning and creativity skills as well as on their color learning. The play set is made entirely out of high quality solid wood.
The Rainbow Arches Stack and Play is ideal for kids from 2 years old and above. It is available on Fat Brain Toys for around USD22.
Image Source: Fat Brain Toys