Kids seem to learn at a faster rate nowadays. Given the proper instructions even with complex concepts, many kids today seem to learn and understand them quickly. This is the reason why some toys for kids have also become more advances in many aspects. The new Quarky Robot Building Kit is one good example.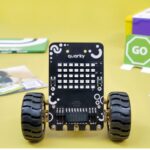 The new Quarky Robot Building Kit is a robot building kit designed for early STEM learning. Aside from making STEM learning fun and enjoyable, Quarky helps introduce kids to the world of robotics as well as artificial intelligence concepts. The kit provides many of the components needed to build the robot. But most importantly, kids will be able to learn how to program how they wish the robots to function.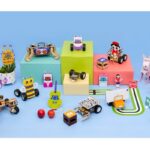 The Quarky Robot Building Kit provides the different electromechanical parts needed to build a robot. The elements snap on easily to each other without the need to solder them together. There is no need for the kids to use tools that may risk injury. It helps enhance their DIY experience. The kit also comes with an omni-platform programming interface made easy for kids with the use of PictoBlox. Kids learn to code with Scratch and Python with an easy-to-understand block-based programming. Kids can learn coding their robots from a smartphone or tablet.
The kit also comes integrated with 6 self-paced online learning courses that will introduce kids to different concepts such as gesture-tracking, object detection and identification, face and voice recognition, optical character recognition, path planning as well as artificial intelligence. They can then start on projects to build their own robot using the Quarky Robot Building Kit. Ideal for kids from 7 to 14 years old, the basic kit is available for pre-order for about US$49 on Indiegogo.
Image Source: Indiegogo