Trying to teach kids how to code at an early age may seem difficult. When you think of how older kids are taught programming, then it may seem to look so. But looking at it from a fun perspective, then you can see how it's possible to plant the knowledge seed in kids. It is done to help them build their coding knowledge early on. That is what the Ozobot Bit Creative Coding Robot aims to do.
The Ozobot Bit Creative Coding Robot provides a creative and fun way for kids to learn about the fundamentals of coding. It aims to teach kids a basic understanding of programming by how it can make the robot function. The set also comes with color code markers, stickers along with 25 STEAM activities for kids to do. Kids can personalize their Bit pocket-sized robots with the stickers. They can then use the markers for Bit to follow by drawing lines.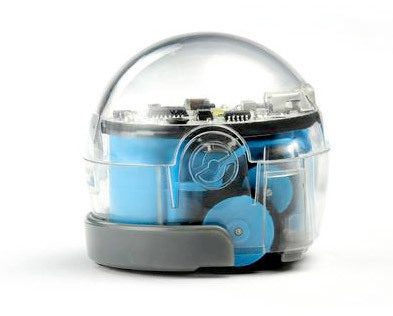 The robot comes with sensors that can detect lines as well as color codes. Kids can then use the colored markers and stickers to make Bit do a task. Kids will have fun trying to learn how to make Bit to perform tasks by using the tools they have. And soon enough, kids can learn advanced coding by using the OzoBlockly programming.
Kids can learn to load the code from a laptop or tablet and then load it to Bit by simply holding the robot up to the screen. The activities will help build their foundation on how coding works and how it can be used to perform certain functions.
The Ozobot Bit Creative Coding Robot is ideal for kids from ages 6 years old and above. It is now available for the kids at the Ozobot website for $59.
Image Source: Ozobot