Kids love robots and study reveals that kids not only love playing with robots, but they also provide children with educational and social benefits.
Robotics can help to spark the imagination of your kids while at the same time giving them a leg up with some of the tech skills they'll need as adults.
Thames & Kosmos Mega Cyborg Hand STEM Experiment Kit help children's to explore hydraulics, pneumatics, and robotics with their  own hydraulic hand! The toy simulates the movements of a human hand, with no batteries required.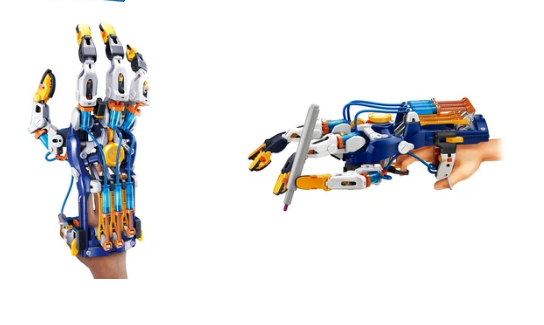 The building process required the use of over 200 plastic pieces and piston tubes that kids  fill with water to build an mechanical hand that uses hydraulic power to simulate the movements of the human hand. Your kids can challenge themself to pick up and hold  items like bottles, pencils, spoon or-any small object they can reach!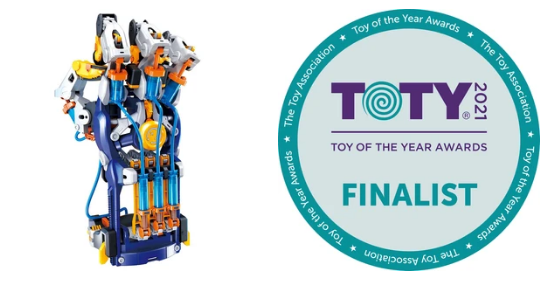 The hand can be configured in three ways left hand, right hand, and claw-like, with the thumb in the center–and can be adjusted to fit virtually all hand sizes.
Mega Cyborg Hand is recommended for age 7+ and retail for $39.95
Image Source: Thames and Kosmos