The Lego Super Mario theme was the result of the collaboration between Lego and Nintendo for the 35th anniversary of Super Mario Bros.
LEGO did a fantastic job bringing the classic Nintendo title to brick-built Lego sets. Lego Super Mario is kid-focused sets for Nintendo fans.
Below, is the list of the favorites LEGO Super Mario sets available to buy right now.
LEGO Super Mario Adventures with Mario Starter Course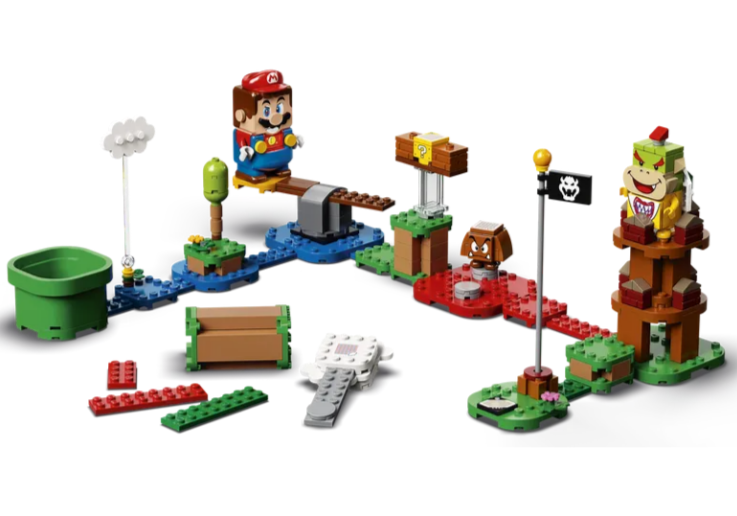 The Lego Super Mario theme starts with a must-have starter course set that includes the interactive Mario figure, some enemies, interactive blocks, and enough pieces to build plenty of obstacles to create your own Mario levels. LEGO Mario has a color sensor, plus LCD screens in his eyes, mouth, and belly to display over 100 different instant reactions to the movement.
Bowser's Castle Boss Battle Expansion Set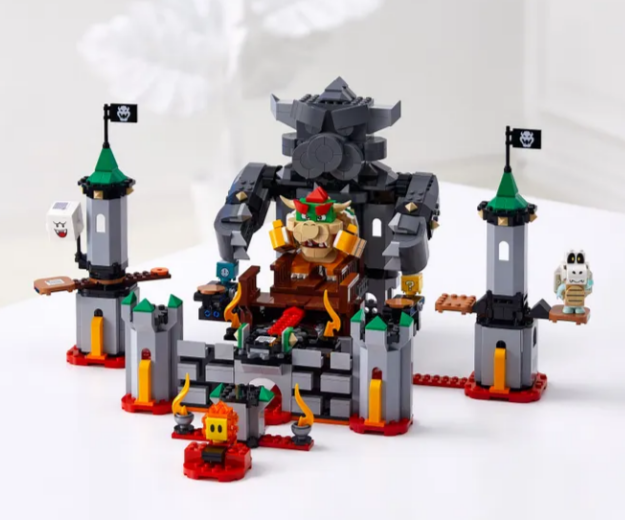 Thwomp Drop Expansion Set
Desert Pokey Expansion Set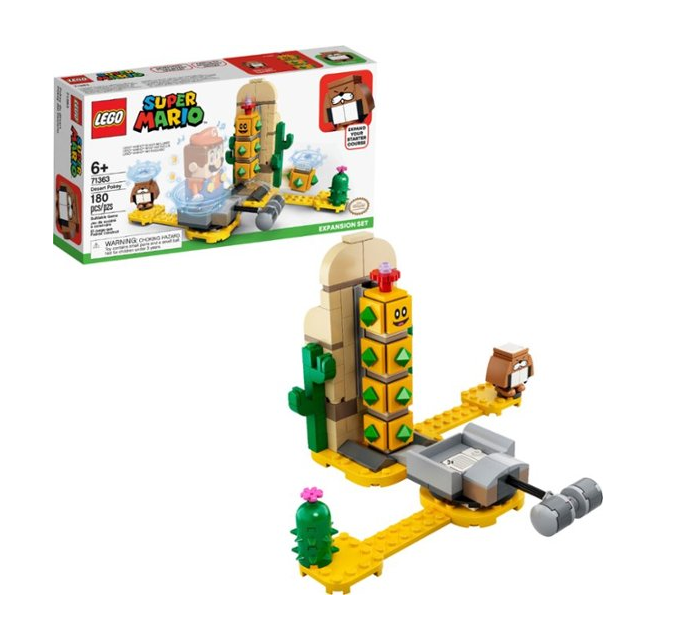 Super Mario Lego Mobile APP
The sets require the Super Mario Lego mobile app. It is important to know that it comes with no paper instructions, all of the building instructions are within the app. The Mario figure must connect to the app. You can play with the set without the app, but you need the app for instructions and for setup.
LEGO Mario Product
Below, is the list of every LEGO Super Mario product that is available to buy along with its retail price.
Starter Course
LEGO Super Mario Adventures with Mario Starter Course $59,99
Expansion sets
LEGO Super Mario Bowser's Castle Boss Battle Expansion Set $99,99
LEGO Super Mario Thwomp Drop Expansion Set $39,99
LEGO Super Mario Desert Pokey Expansion Set $19,99
LEGO Super Mario Piranha Plant Power Slide Expansion Set $29,99 USD
LEGO Super Mario Whomp's Lava Trouble Expansion Set $19,99
LEGO Super Mario Guarded Fortress Expansion Set $49,99
LEGO Super Mario Boomer Bill Barrage Expansion Set $29,99
LEGO Super Mario Mario's House & Yoshi Expansion Set $29,99
LEGO Super Mario Toad's Treasure Hunt Expansion Set $69,99
LEGO Super Mario King Boo and the Haunted Yard Expansion Set $49,99
LEGO Super Mario Wiggler's Poison Swamp Expansion Set $39,99
LEGO Super Mario Master Your Adventure Maker Set $59,99
LEGO Super Mario Piranha Plant Puzzling Challenge Expansion Set $29,99
LEGO Super Mario Chain Chomp Jungle Encounter Expansion Set $19,99
Power-up Packs
LEGO Super Mario Fire Mario Power-Up Pack $9,99
LEGO Super Mario Propeller Mario Power-Up Pack $9,99
LEGO Super Mario Cat Mario Power-Up Pack $9,99
LEGO Super Mario Builder Mario Power-Up Pack $9,99
LEGO Super Mario Penguin Mario Power-Up Pack $9,99
LEGO Super Mario Tanooki Mario Power-Up Pack $9,99
Character Packs
LEGO Super Mario Character Packs $4,99
LEGO Super Mario Character Packs Series 2 $4,99
Source: LEGO