Young boys love to ride even at an early age. They first start observing how their parents drive. The kids eventually move on to copying how they drive, complete with their own imaginary car to ride on. When you think that your child is at that stage where he can now take a seat on a cart and drive, then the Jetson Moby Electric Ride-On may be a good way to start.
The Jetson Moby Electric Ride-On is a futuristic-looking electric toy car that kids would be excited to take around the garage. It comes complete with bright LED lights to make the car become an even more irresistible ride. Kids can control the electric toy car by means of a foot pedal for speed control and the steering wheel for changing directions. For those kids who are not yet ready to drive on their own, they can still experience going on a trip with parents on the controls via a remote control.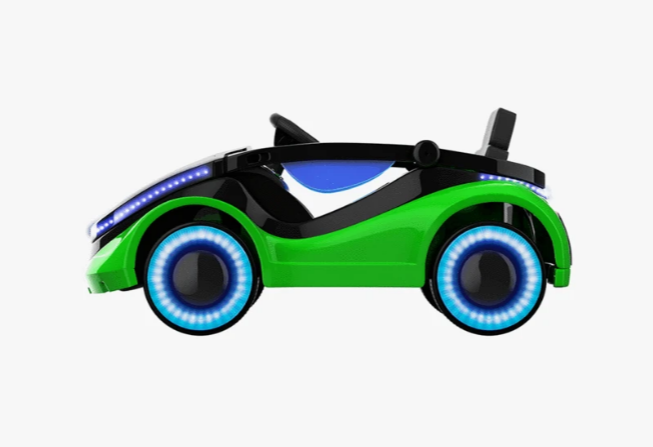 The Jetson Moby Electric Ride-On gives kids their first taste of actual driving experience. There are buttons to teach kids proper driving etiquette. Directional buttons teach kids what to press when they are approaching a turn. Kids can also learn the proper way to honk. Parents can even make it a complete driving experience by adding tunes for kids to listen to while driving.
There is an SD card slot where parents can load a child's favorite playlist. A phone jack is also available to plug in a music player or Android phone for some music playing fun. The Jetson Moby Electric Ride-On is available on selected retailers for around $250.
Image Source: Amazon