The scorching heat from outside is obvious enough to tell we're in the middle of summer. While we do not have our own pool at the backyard, our twins get invited to play with the other kids at their Intex recreation pools. It is nice to know my children are very friendly with the neighbors, just like us.
Yesterday, my kids played volleyball right within the neighbor's pool. I brought some lemon bars to share with the neighbors as I watched over my children having fun in the water. The neighbors set up an inflatable volleyball net right on the children's pool and the kids loved it. I looked it up on the Internet that evening and learned that it was also made from Intex.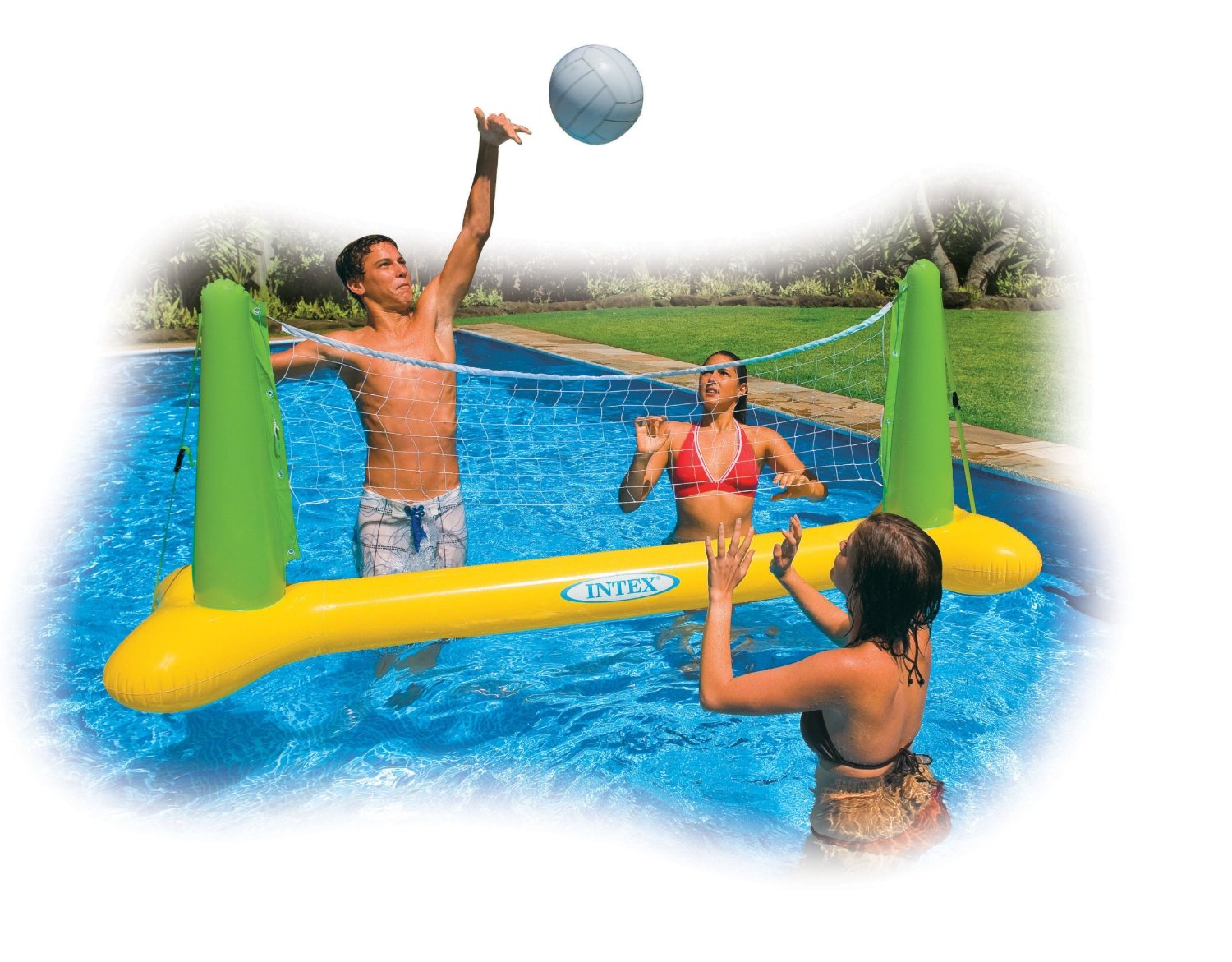 Recommended for kids ages 6 and up, the Intex Recreation Pool Volleyball Game features a wide net attached to inflatable pillars and raft to keep it afloat and standing still as it moves along with the pool waves. The pole bases are grommeted, so you can add anchor weights if preferred.
The green-and-yellow inflatable volleyball set measures 94 x 25 x 36 inches and comes with a repair kit, a 7-gallon inflatable volleyball, and a shelf box. While we do not have a pool just yet, I am considering purchasing a large outdoor pool so I have a reason to use this.
The Intex Recreation Pool Volleyball Game is now available on Amazon for a listed price of $10.99.