Kids like to observe a lot of things around them once they have developed their vision and hearing. Their interest in new discoveries usually continues until their pre-school age. There are a lot of things that kids can learn and discover. It helps to give them the tools that they can use to stimulate their different interests. The GeoSafari Jr. Kidscope can help introduce your kids about the hidden world beyond what their young eyes can see.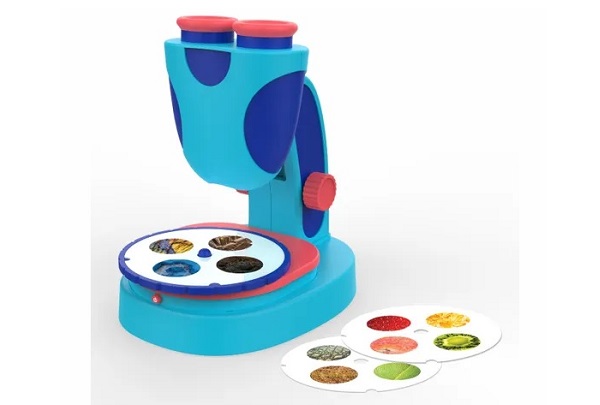 The GeoSafari Jr. Kidscope serves as an introduction to kids into the wonderful microscopic world. It is a toy microscope that can provide up to 3x magnification. The GeoSafari Jr. Kidscope also comes with 15 slides that contain 60 real images, from insect wings, to fruits and some household items that kids can check out. They can place each slide into the GeoSafari Jr. Kidscope and discover how certain objects look when magnified.  Built-in LED lights also help provide some illuminated view.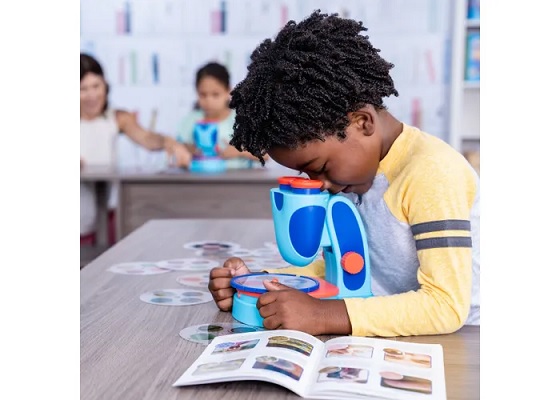 The set also comes with a printed science guide featuring descriptions of each slide as well as over 200 interesting facts about them. All in all, the GeoSafari Jr. Kidscope helps introduce kids into using a scientific tool to encourage exploration, discovery, and critical thinking. It is a perfect educational toy for young STEM learners from ages 5 to 8 years old. The GeoSafari Jr. Kidscope is available on the Educational Insights website for around US$40.
Image Source: Educational Insights