Play is essential in keeping  children healthy and happy. They love to build and can spend hours creating different shapes with cardboard boxes.  They can decide how to change the box into something they can use for pretend play, like a castle, shop, boat and so on.
Founder D.C. based architect and mom Chloe Varelidi launched a  life-size building toy to get children's create their own play space anywhere they want.
Follies, consists of 45 flat plastic shapes in bright colors that slide together to create structures that kids can easily (and safely) put together. Perfect for both indoor and outdoor play, kids can  build spaceship, castle, theater, or whatever else they can imagine. Follies building toy are made of 100% non-toxic, recyclable plastic.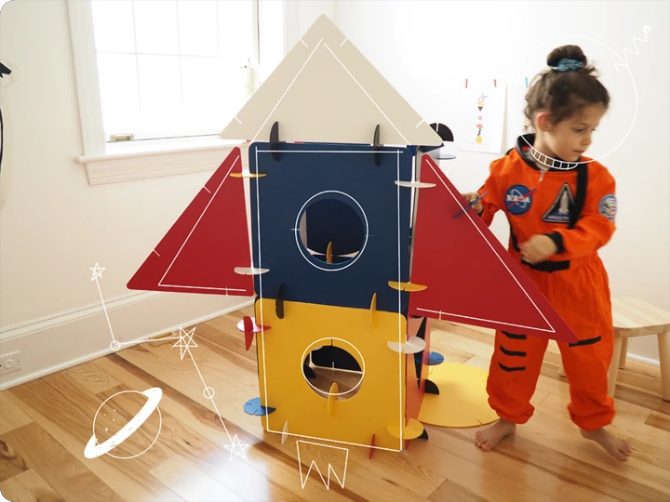 The Company  founder worked with educators to design a product that gets kids to develop their STEM skills. Playing with follies helps children to develops math, engineering, and spatial skills.
Each follies kit includes big-sized building shapes that children can connect within minutes to build unique structures.