Attacknid MK1 Battling Spider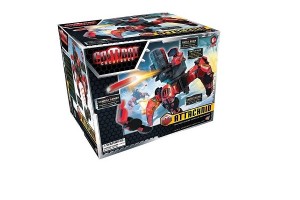 Robots have become quite common that even kids have them as toys. The variety of robot toys in the market has now expanded not only to simple robots but also those that can perform complex tasks. One of the most exciting robot toys out there involves battles and combat. And one of the newest of such robot toys out there is the Attacknid MK1 Battling Spider from Combat Creatures.
The Attacknid MK1 Battling Spider is a unique six-legged robot spider designed to do battle with other robot spiders of its kind. It is remotely controlled using a 2.4 GHz wireless handset. It also comes with a 360 degree rotating head that can fire 12 foam disc projectiles for up to 30 feet. The Attacknid MK1 Battling Spider robots can then do battle with each other. One objective is to hit other robot spiders to disable them. Three direct hits can disable the robot spider and render it powerless. Kids can do battle one-on-one or with groups. It requires steady hand-eye coordination as well as a bit of creativity to try and disable the other robot spiders. Kids can have up to six hours playing before batteries dry up. The six moving legs allow the robot to perform well even in challenging and uneven terrains. The Attacknid MK1 Battling Spider is a exciting toy that can help kids have more fun playing. It is available at Shoptronics for $60.