Rise of the Guardians – DVD Releases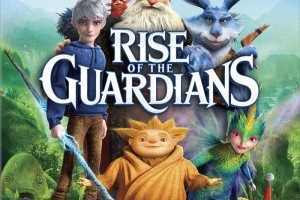 This weekend I bought a new DVD for my twins who have jut been released "Rise of the Guardians". The DVD and Blu-ray version have been released on March 12 2013. Unlike other Christmas movies, Rise of the Guardians takes place during Easter, and features holiday characters from the whole year. Rise of the Guardians is about an Avengers-style grouping of all the mythic heroes in your childhood. There's Santa Claus, the Tooth Fairy, the Easter Bunny, and the Sandman.
When an evil spirit "Pitch" lays down the gauntlet to take over the world, the Guardians must join forces to protect the hopes, beliefs and imagination of children all over the world.
I always select the kid movies based on story, vibrant colors, and humour. We really loved this movie. It is a wonderful movie for the whole family to enjoy. Definitely worth keeping in a child's library and watching all year.
Image Source: geekexchange.com